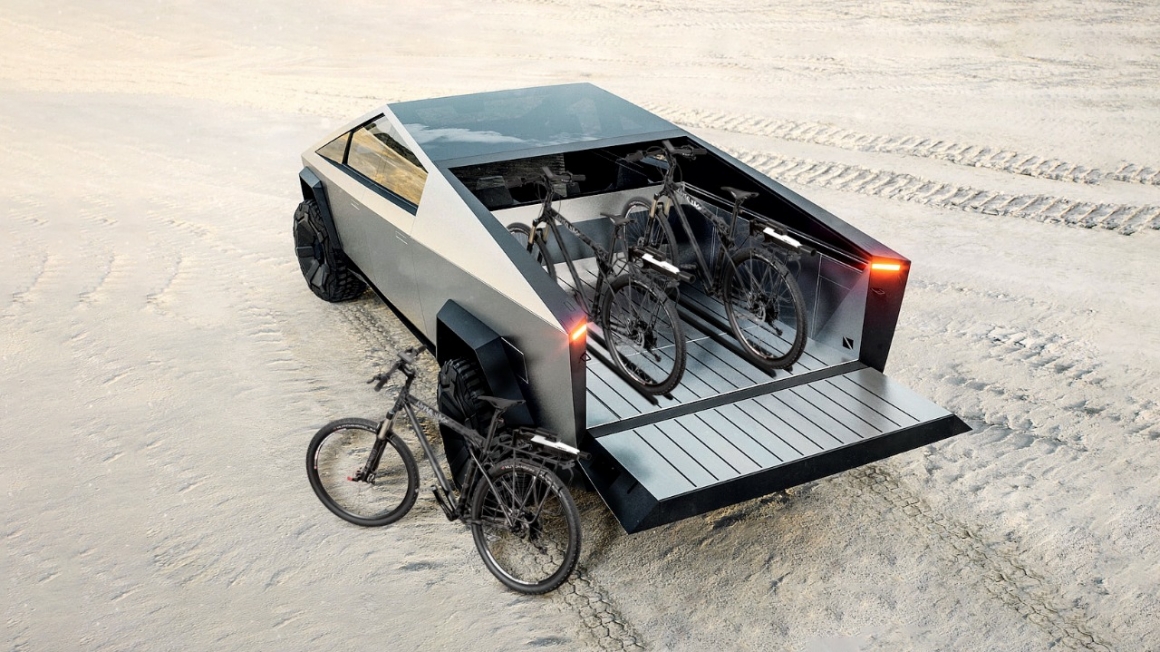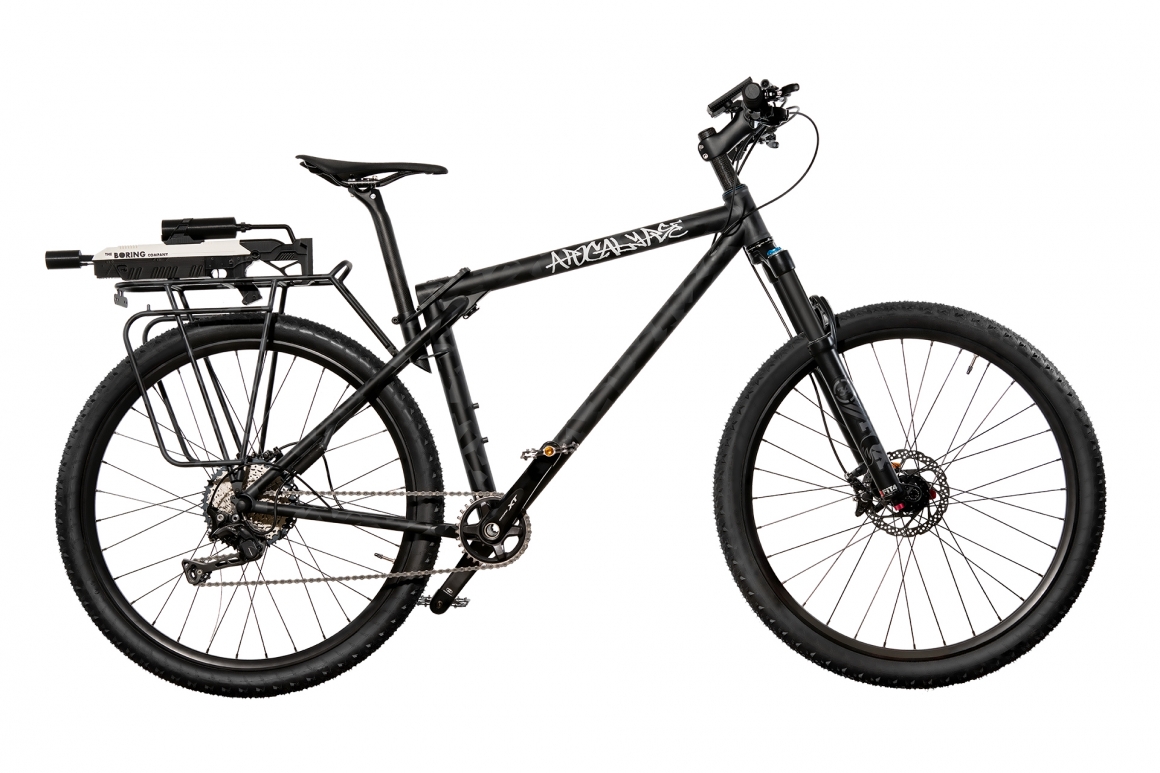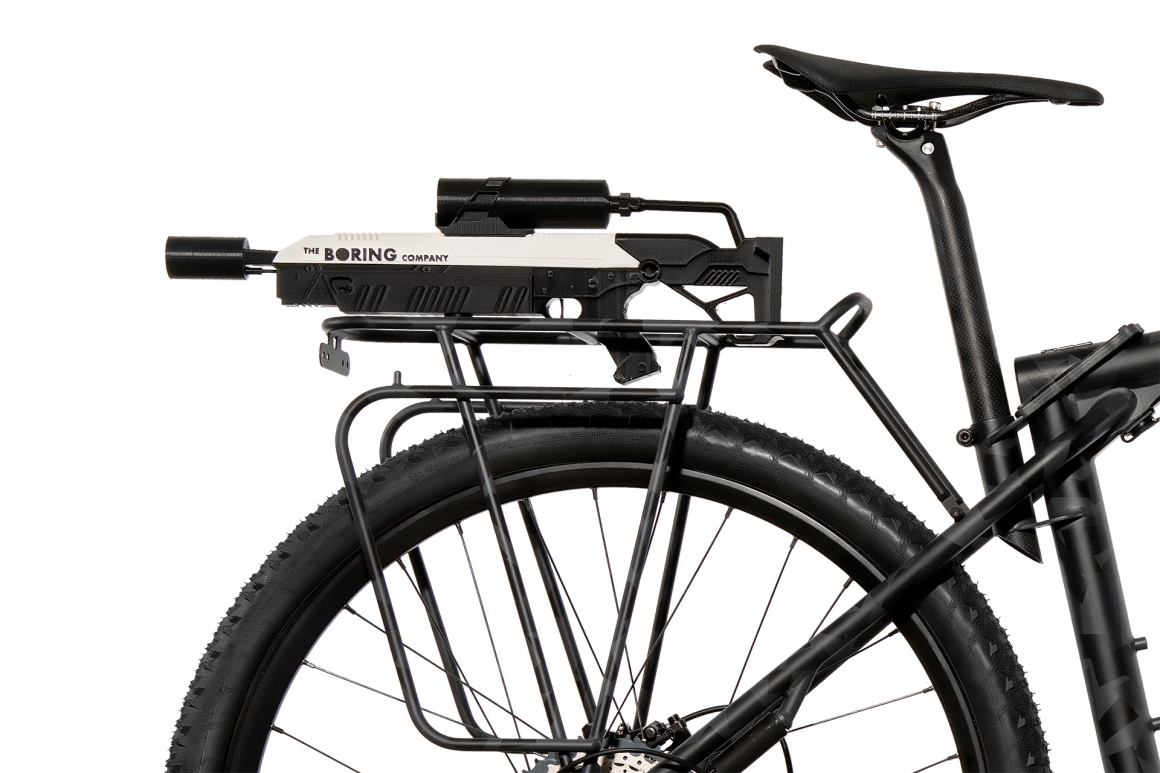 Are you ready for the future? And what about Elon Musk's future? The SpaceX project, the Hyperloop tunnel system, the Boring Company flamethrowers, and now the armored Tesla Cybertruck – what is he getting ready for? Has he thought everything through? For one, your chances of leaving the city on your Cybertruck begin to vanish when huge traffic congestion blocks the streets!
RLE knows how to solve this problem! Here comes a novelty for TESLA fans, which will help with things that are out of an ordinary car's power!

The Russian-French company RLE Bike is known for its top-class ultralight electric bicycles. The company's philosophy is to create electric bikes that are virtually no different from ordinary ones – neither in weight nor in appearance. They are made from aerospace titanium and carbon fiber rather than steel or aluminum, thanks to which they weigh less than 15 kg, despite the additional equipment. The motor and battery (identical to the Tesla Model X batteries) allow you to travel 50-80 km with only light pedaling.

You can enable or disable the electric drive as you see fit. For example, it'll come handy when you need to put some distance between you and the pursuers, go up a hill or drive at high speed against the wind. Using the fine-tuned electric drive, cyclists can control the load to avoid overexerting their muscles and joints (three levels of the Pass mode).

For TESLA owners, RLE offers a kit of two ultralight electric bikes prepared for charging directly from the Cybertruck electric pickup. The RLE Apocalypse electric bikes will help you out in situations where even the TESLA Cybertruck is powerless! These titanium electric bikes are equipped with racks for various attachments and even have mounts for a Boring Company flamethrower. Besides, the limited series is distinguished by the "Military" exclusive designer airbrushing, which gives you additional advantages in surreptitious movement.

RLE Bike also offers additional options:
- A mockup Boring Company flamethrower
- Flamethrower remote control buttons on the bars, which is especially convenient when you need to quickly break away from pursuers (if using flamethrowers is not prohibited in your country)
- The bike can be fitted with a fingerprint recognition system
- The flamethrower mockup can be replaced with a compact multi-shot crossbow
- The airbrush color scheme can be customized according to the client's preferences

The creators of the RLE Apocalypse intend to send one of their first electric bicycles to Elon Musk.

The price of a set of 2 bicycles and a special charger for Tesla Cybertruck will start at 9,999 euros. The top-end configuration with Shimano XTR Di2 will come at half the price of a Cybertruck.

HERE you can find more details...